Blueberry Markets is now a NNFX Algo Tester partner! (Post 2022-04-13)
Hi,
We're happy to announce that we've partnered with Blueberry Markets. And we managed to get the best possible promotions to jumpstart your trading, with one of the best broker on the market.
So open an account and choose the incentive that suits you best:
Get a 20% Trading Bonus
Get a 20% trading credit for any deposit over $500, up to a maximum of $5000. A min deposit of $500 is mandatory.


Get a 1 year Professional Subscription
Get a 1 year subscription for NNFX Algo Tester Professional as credit (228€ or equivalent in another currency). A min deposit of 1000€ is mandatory.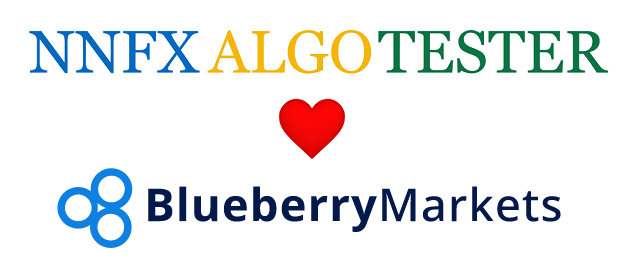 Take advantage of these special conditions that you can't get anywhere else!
Happy trading,
NNFX Algo Tester Team